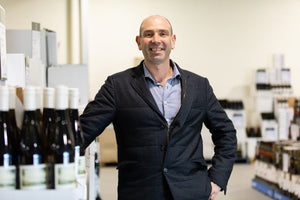 Last weekend's tasting at Farrah's Liquor Collective was a huge success, with around 100 products tasted and hundreds of satisfied palates.
If you missed out, relax, another massive tasting is on at Farrah's Liquor Collective this weekend so you can try for yourself the amazing range of beer, wine and spirits on offer from the producer to you.
What makes FLC different is the way they work directly with producers and importers to bring unique and high-quality products to the Canberra market at up to 70 per cent off normal retail prices. Then there's the service and advice to help you source something special that you're sure to love.
"We taste everything with our tasting panel for three reasons: to make sure it is great quality, to make sure the price represents exceptional value, and so we can learn what you like and recommend products that we know you will love," says Matt Farrah, owner of Farrah's Liquor Collective.
"Service has pretty much gone out of the industry and we are bringing that back so we can help our customers select their next favourite beer, wine or spirit. We will even take it to the car for you!"
There is a lot to be tasted, but to whet your appetite, here are just some of the producers FLC will be showcasing this weekend.
Wines on offer
Tertini Wines from the Southern Highlands – Riesling, Chardonnay, Shiraz and Cabernet Merlot. These are up to 70 per cent off RRP.
Dixons Creek from Yarra Valley – a great little Yarra Valley producer with some good age to all the wines.
Lake George Canberra District – a growing brand of super high-quality Canberra wines.
Beers on offer
Wilson Brewery – out of Albany, WA, these award-winning brews are only available in Canberra at FLC.
Billson's brewery – Beechworth's newest brewery is delivering some great beers which won't disappoint.
Spirits on offer
Cody Road Bourbons USA.
Castle Glen Liquors from Stanthorpe QLD.
Details
When: Saturday, 14 March from 10:00 am to 5:00 pm, and Sunday, 15 March from 10:00 am to 4:00 pm
Where: Unit 1A, 8 Townsville Street Fyshwick (the old Good Guys site)
Cost: Free.
Order online at Farrah's Liquor Collective.
This article was originally published on Region Media -
https://the-riotact.com/huge-wine-beer-and-spirit-tasting-at-farrahs-liquor-collective/362983